7 inch LCD Display 1024*600 TFT Monitor HDMI with Touch Screen for Raspberry
Fonctionnalité:
1. Compatible avec le module Raspberry Pi 2 B / B + / A + / B
2. Pour Raspberry Pi, vous pouvez exécuter Raspbian et Ubuntu (Ubuntu ne peut fonctionner qu'à Raspberry Pi 2 modle B)
3. Compatible avec BB Black et Banana Pi / Pro
4. Peut également exécuter Windows sur votre PC (Touch ne peut pas fonctionner)
5. USB touch et l'affichage HDMI n'occupent aucun GPIO
6. Avec Raspberry pi, il peut supporter Raspbian, Ubuntu, Windows 10 IoT, un seul point de contact.
Mais comme écran d'ordinateur, il peut prendre en charge Windows 10 / 8.1 / 8/7, cinq points de contact. Aucun pilote nécessaire.
Politique de livraison
: Vous pouvez voir les tarifs d'expédition et estimations de livraison cliquant ici
Politique de retours
: Retour sous 7 jours avec conditions, cliquez pour plus de détails
7inch LCD(C) HDMI-compatible display supports various systems like Raspberry Pi, Banana Pi, Banana Pro, and BB Black to provide Lubuntu, Raspbian, and Angstrom images with a high resolution of 1024×600 and a Capacitive Touch Screen. Besides, it upgrades to an IPS screen with a larger visible angle and more clear display effect. Broadly you can apply it to raspberry pi, HDMI-compatible display screens, and other mini PC or even computer displays. If you gonna use it on Raspberry pi zero and BB Black, you need to buy HDMI-compatible connect wire for use and for raspberry pi zero you also need to buy A USB type A micro cable. Matched with raspberry pi, it supports Raspbian, ubuntu to do single touch without touch, while as A PC display, it supports Windows 10 / 8.1 / 8 / 7 to do the five-point touch without a drive. For the Windows 10/8.1/8 OS, the touch screen supports multi-touch up to 10 points. For some Windows 7 OS, the touch screen supports single touch only. When working with Raspberry Pi, you should set the resolution of the LCD by yourself, or else the LCD screen will not work. When working with Beagle bone, this LCD module is used for display only so you can program the latest Angstrom image file to the board directly without any change. The BeagleBone will read the display parameters of the 7-inch HDMI-compatible displayer and set the resolution to 800*480 automatically.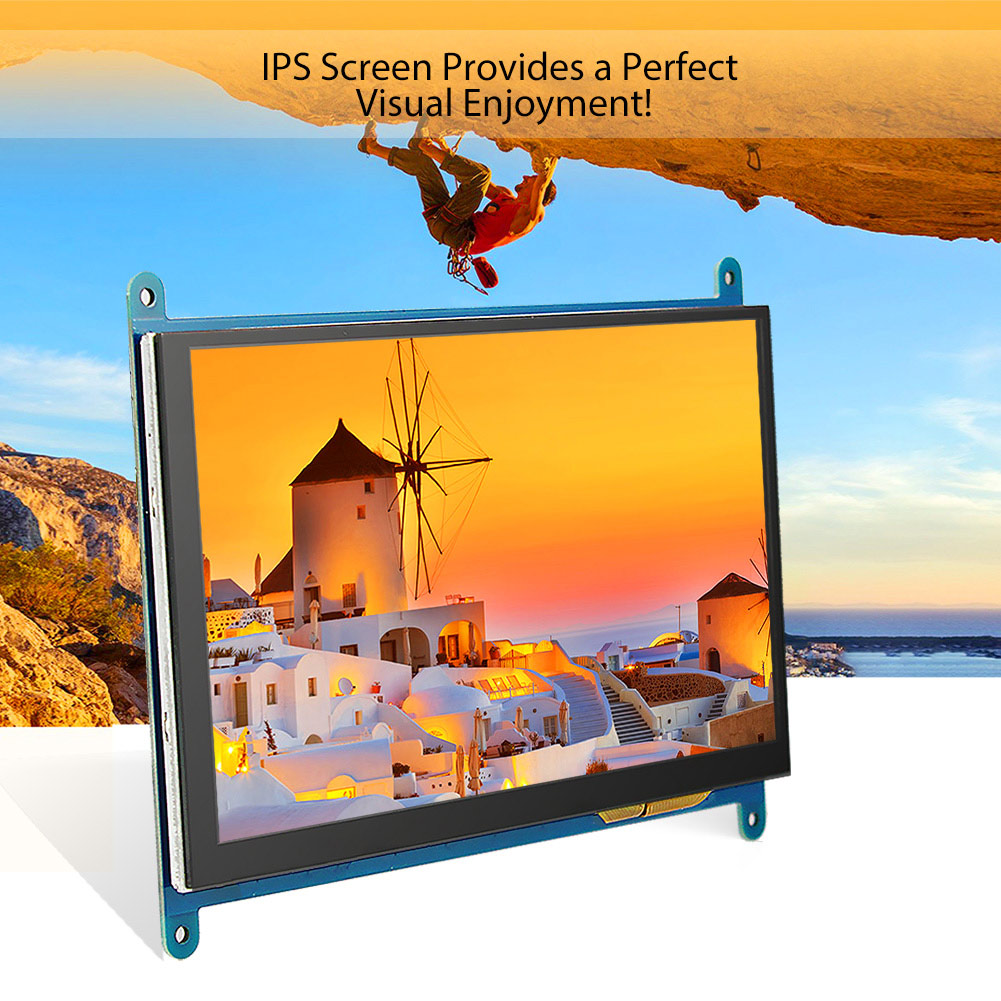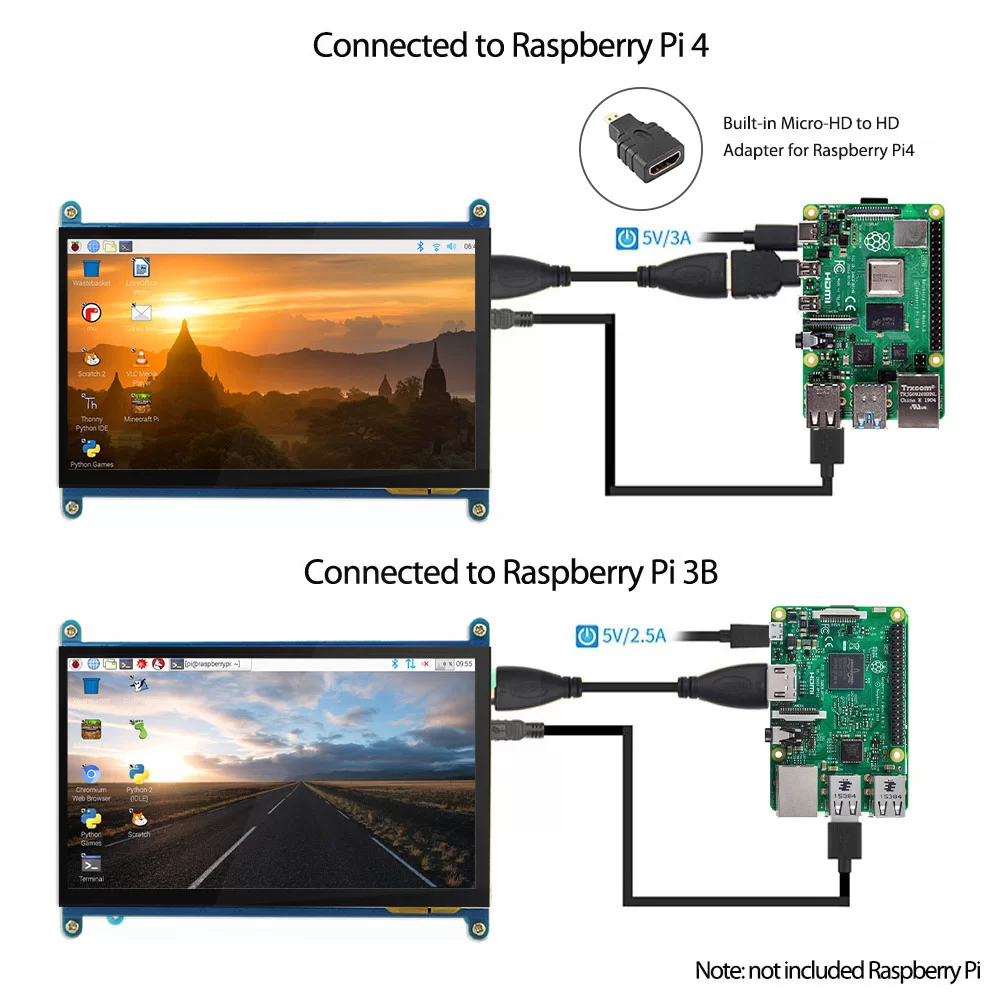 *When working with Raspberry Pi 4, for the system image of Raspberry Pi after 2021-10-30, for example on
Bullseye

, please modify "dtoverlay = vc4-kms-v3d" to "dtoverlay = vc4-fkms-v3d" in the config file, otherwise it may fail to start. But on

Buster

, please comment out "dtoverlay = vc4-fkms-V3D" by adding #.
Note :
1. Drivers can be added to your current system to support LCD display and touch control
2. Images CAN NOT be used with your current system. They're stand-alone systems that support LCD display and touch control already.
3. If the LCD is intended to play videos, please choose the one with HDMI-compatible display interface
4. All the driver and related image files have been included in the DVD.
Specification
Appearance Size: 164*124*14.4mm

Screen Size: 155*88.5mm